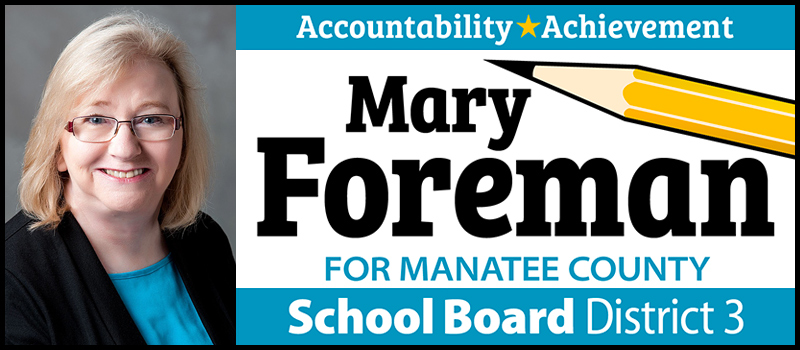 We have yard signs and road signs available and will be happy to deliver and install them for you. Help us get the word out!
Fill out the information below and the sign will be delivered to you soon. The yard signs are 24″ x 18″ and include a wire frame.
If you have a property with significant traffic, please consider a road sign (4′ x 4′). We will install it where you designate and will take it down after the campaign. Check the box below and we will call you to discuss.
Political Advertisement paid for and approved by Mary Foreman for Manatee County School Board, District 3